Triangle Park
Classic details marry with contemporary profiles to create a space outside of an era. Timeless materials, intended to age, lend ease and authenticity to the design. Unlaquered brass, hand troweled plaster, honed Pietra Gris, and ebonized oak walk the line between grandeur and everyday living.
Pairings
Wild Rice, Rainy Afternoons, Crémant d'Alsace
Notables
2017 Mpls St. Paul Home & Design Magazine - Cover Feature
2017 ASID MN Design Award Winner - Kitchens 250-299 Sq. Ft.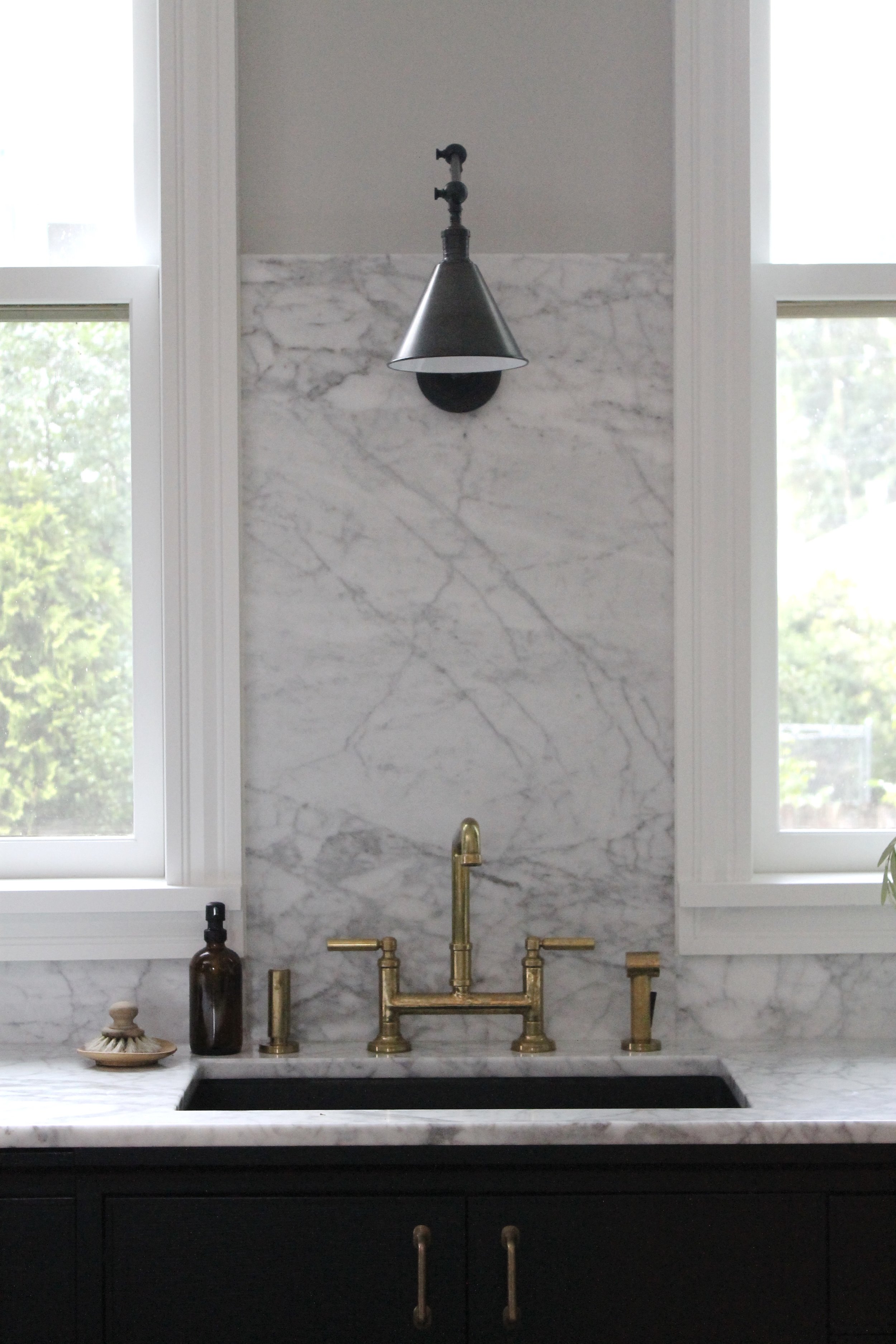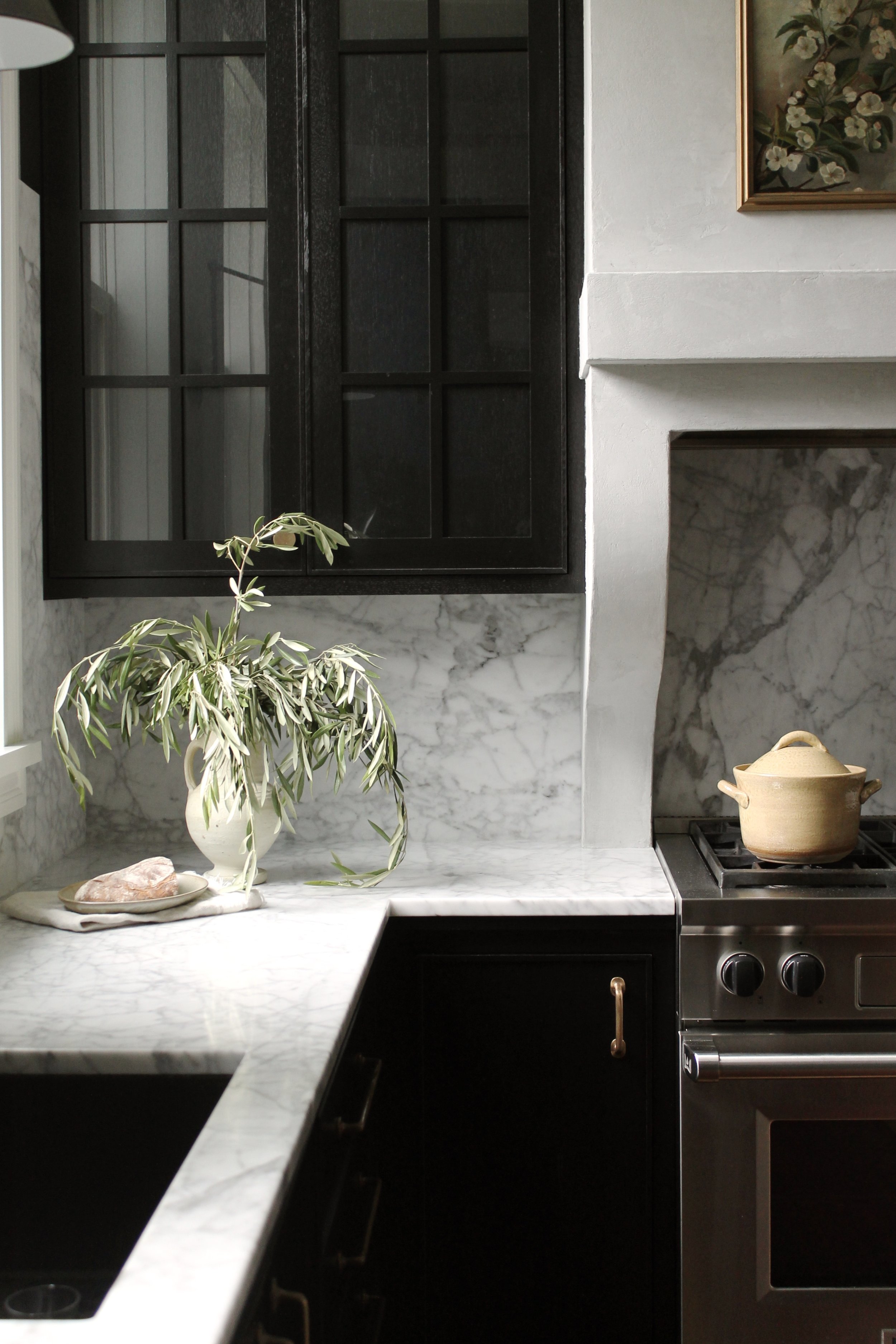 While much attention is paid to the difficulties of small spaces, an oversized space presents it's own set of challenges. Creating intimate and humble moments within a great room requires a thoughtful approach to design details both large and small.
Pay careful attention to where hands interact with architecture. These moments for a physical connection between space and it's occupant can transform the most mundane tasks into satisfying and pleasurable rituals.
Layers of history are often what attract homeowners to older homes. Helping shape the next chapter of the story is an honor for us every time.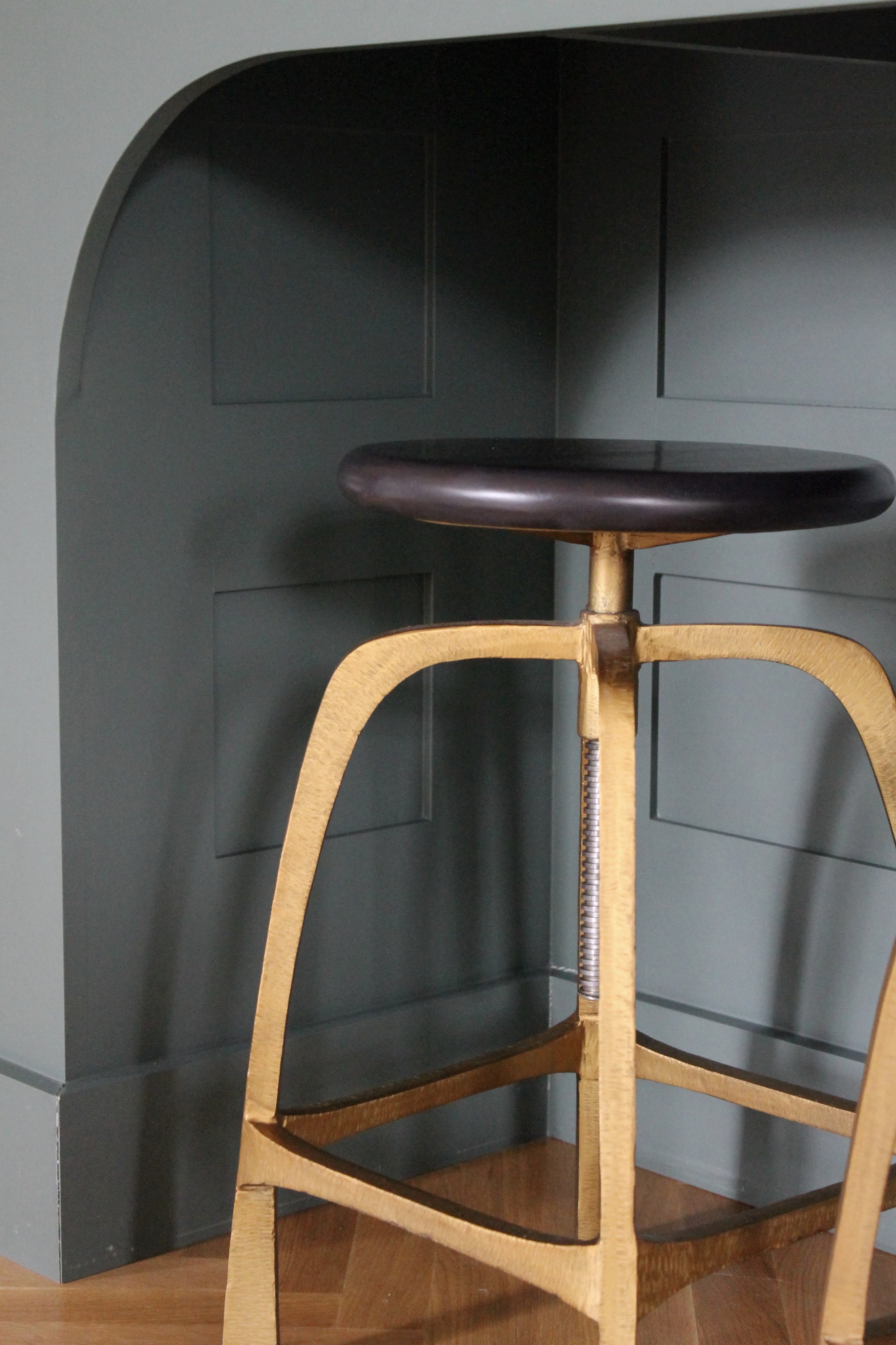 Many of our homeowners have young families. We think carefully about opportunities for toy storage, fingerprint friendly surfaces, discrete places for dvds or sippy cups, and how we can help make clean up easier at the end of a long day. A polished space is still possible, even while living alongside our littlest housemates.
"An East Isles kitchen is remade into a space befitting its home's circa-1900 architecture, with an added dose of modern style."
- Kelly Ryan Kegans, MSP HOME & DESIGN